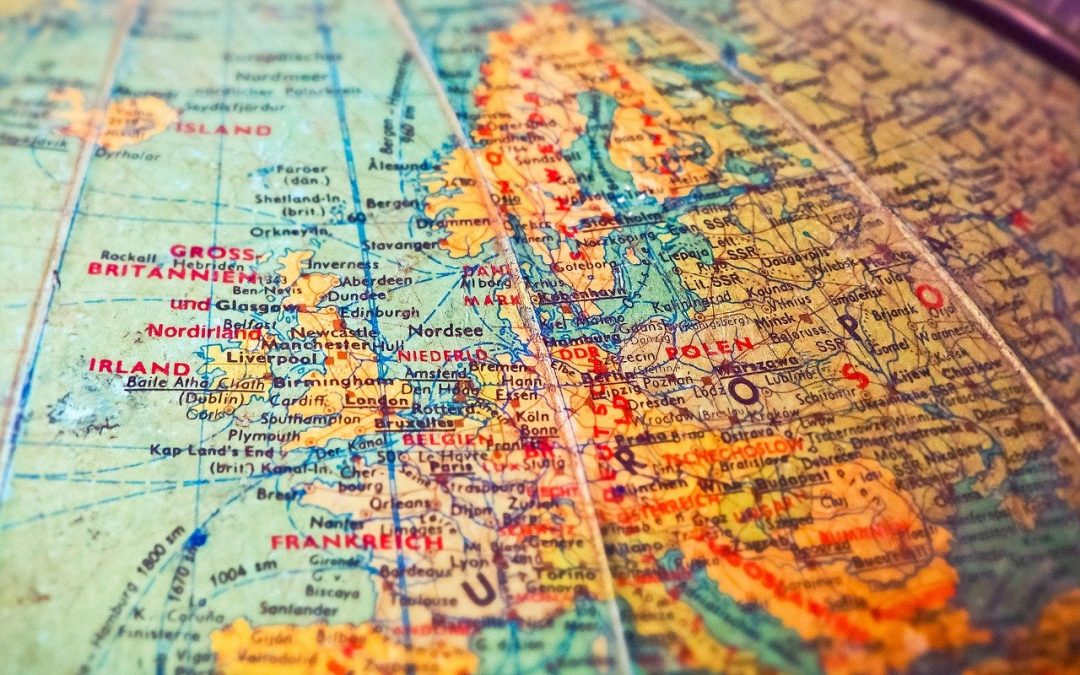 Foreign demand for property in Spain declined by 18.1% in Q4, compared to a decline of just 0.9% in local demand, according to the Association of Spanish Land Registrars.
Foreign buyers purchased 12,211 homes in Spain in the last quarter of 2020, down from 14,908 a year before, as illustrated by the next chart, which clearly shows the impact of Covid-19 on foreign demand in 2020.
Foreign demand by nationality
Despite coronavirus and Brexit restrictions, the British were still by the far the biggest group of foreign buyers in the quarter, with more 1th 14% of market share, followed by France and Germany at some distance. But now that 'real' Brexit has kicked in it will be interesting to see how British demand holds up in the first quarter of 2021 when the figures come out in a few months' time.
The next chart compares quarterly demand in the three biggest markets and shows how British demand recovered much better between Q3 and Q4 (+17%) than France (-3%) and Germany (+3%). This might have been due to a last-minute British surge in demand before real Brexit kicked in.
The biggest annualised (yoy) declines in demand came from China and Russia, the two biggest markets for the Spanish 'Golden Visa'. It's safe to assume that the Golden Visa segment of the Spanish property market has been hit hardest by the Coronavirus.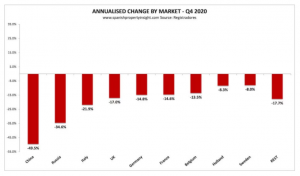 As local demand held up much better than foreign demand in Q4, the market share of foreign buyers fell to 10.7%, meaning that just over 1 in 10 property sales involved a foreign buyer in the last quarter of 2020.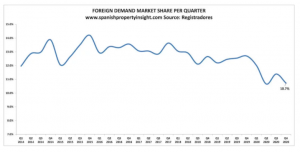 Next week I'll look at the annual figures for foreign demand in 2020.