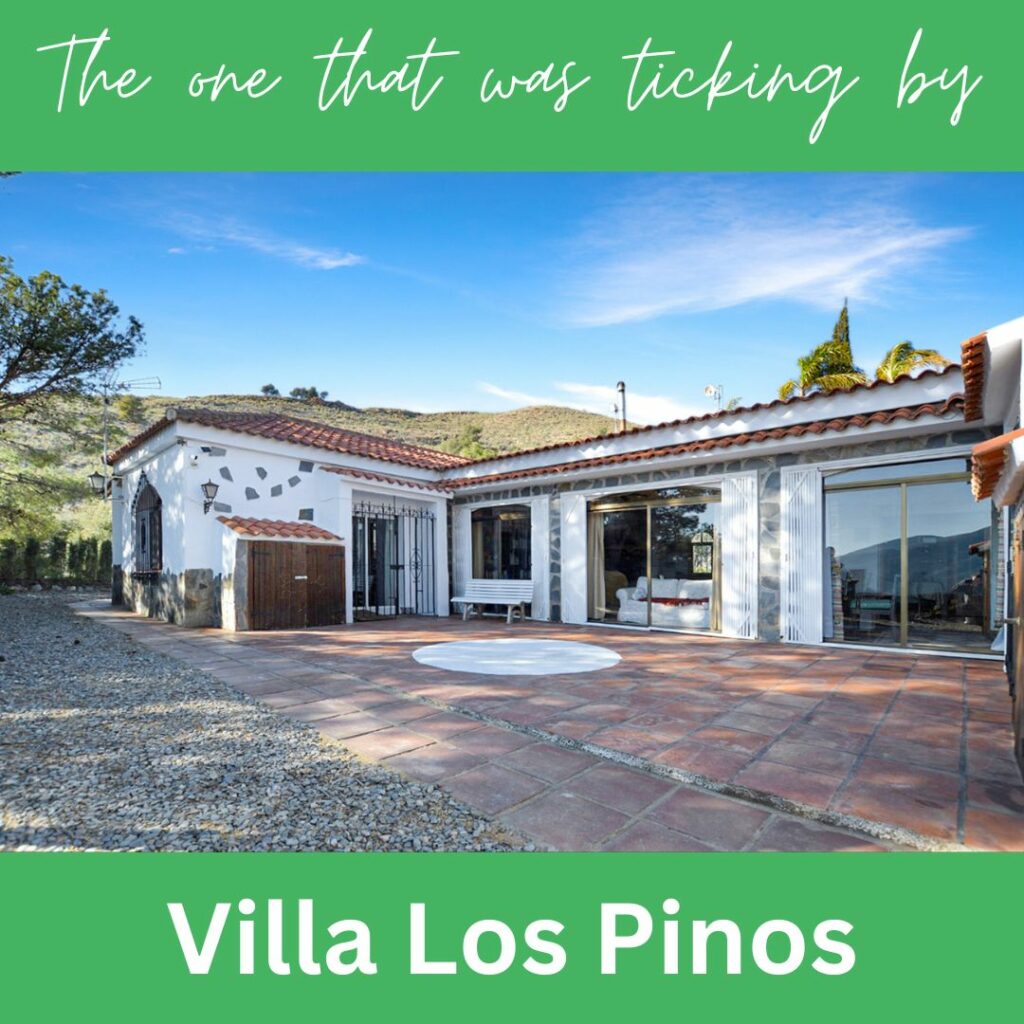 The one where time was ticking by – Orgiva Property
The Success Journey of Villa Los Pinos with Hola Properties
For many homeowners, the process of selling a property by yourself can be a daunting one. And I learned this firsthand with Villa Los Pinos. However, every cloud has a silver lining, and mine was discovering the expertise of Hola Properties.
Initially, when trying to sell the property myself, the hurdles seemed insurmountable. Properly valuing Villa Los Pinos, qualifying potential buyers, and garnering genuine feedback were challenges that seemed beyond my grasp. I found myself navigating a market I didn't fully understand, leading to a significant amount of wasted time and energy.
Hola Properties began making a consistent appearance on my social media radar. Their informative YouTube videos and clear success in the property market piqued my interest. Given my previous setbacks, I was eager to seek their guidance.
Meeting Mathew and Borja was a pivotal moment. Their approach was comprehensive; Mathew was keen on understanding the history of Villa Los Pinos, the motivation behind the sale, and ensuring all legalities were impeccably in order. Their proactive identification and rectification of potential paperwork errors showcased their attention to detail and commitment to clients.
Utilising their expertise in the Orgiva property market, Hola Properties formulated an international digital marketing strategy, enriched with a comprehensive video tour. This fresh approach catalyzed renewed interest in Villa Los Pinos. The invaluable feedback loop Hola Properties maintained allowed for refining our approach further.
Just click here to see the video tour
One of the standout features of their service was leveraging their expansive international network of agents, connecting Villa Los Pinos to a broad spectrum of potential buyers. The impact was almost immediate: heightened interest, increased viewings, and in no time, a secured buyer.
The conclusion of this journey was truly satisfying. Not only was the property sold within the time frame I hoped for, but it was also at the exact price point suggested by Mathew.
Reflecting on this experience, the prowess of Hola Properties transformed a challenging endeavor into a success story. Their blend of expertise, tailored approach, and dedication to clients is commendable. For anyone venturing into the property market, their assistance is invaluable. Here's to new chapters and trusted partnerships! 🥂🏡
If you want to sell your property just click here , fill in some details and one of the team will be in touch