What are this summer's emerging trends in housing design and marketing? Find out all about them here
Seven emerging design trends from  Fancy front entrances, statement lighting—and a barn-style living area—are among the designs landing on this summer's hot trends list. Let's have a look at the top trends based on a recent survey of homeowners and design professionals.
1 – Gardens – Outside space continues to be the main focus for remodelers, with more than half of renovation projects incorporating outdoor upgrades, according to a recent study. Homeowners also are seeking to cut back on maintenance, exploring "drought-tolerant landscaping ideas," a phrase for which online searches have doubled over the last year. Overall, searches geared toward outdoor enjoyment are increasing; "hot tub decks," for example, have more than doubled in searches year over year.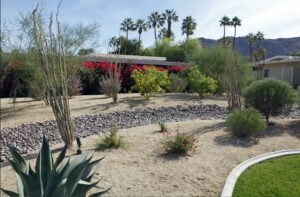 2 – Entrances – Homeowners are looking to make a better first impression by turning their attention to the front entrance. Searches are increasing for "iron front doors" and "front door handles," The report also notes an increase in searches for green and red front doors. Meanwhile, searches for black, blue and yellow front doors are dropping in popularity.
3 – Lighting – The lighting fixtures are the statement piece in a room, not just to brighten up a space but to add style. Homeowners are showing greater interest in "extra-large chandeliers," "lantern chandeliers," "industrial pendant lights," and "wicker pendants." Other popular lighting fixtures, which have doubled in searches over the past year, are "kitchen ceiling lights," "flush mounted lighting," and "task lighting," according to the report.
4 – Channeling Midcentury Modern – Homeowners are showing more interest in this style: The report shows that searches are increasing for "mid-century modern bedroom ideas" and "mid-century modern exterior home ideas" as well as materials that evoke the style, such as "kit kat tile," "bouclé" and "curved sofa."
5 – Open Plan Style – Homes inspired by the "open plan" style, which includes a wide-open floor plan similar to a barn, are gaining popularity. The report notes that online searches for the term "open plan living" have more than doubled over the last year. "For those who may not be looking for whole-home conversions, searches for 'open plan kitchens' have also more than doubled," the report notes. "Common characteristics include clean lines, soaring ceilings, and open floor plans."
6 – Making Spaces Feel Larger – Since the pandemic started, people have been using and repurposing every square inch of their home. So, with extra clutter, homeowners are looking for ways to make their rooms appear larger. That may be why searches have doubled for "stacking washer dryers" to maximize space in a utility room or "hallway cabinets" to utilize underused areas. Homeowners also are searching for design styles that can open up a room: Searches are increasing for items like "acrylic counter stools" and "open tread staircase," the report notes.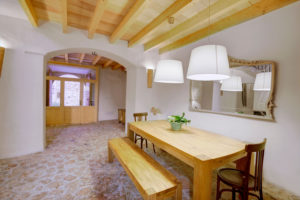 7 – Designing for pets – More homeowners have become pet owners during the pandemic, which has influenced their design choices. Searches for "dog feeding stations" have jumped 55% over the past year, and "chair seat covers" also are up, the report notes.
To see more items like this in video form just visit our YouTube Channel by clicking here
To read more articles about moving to Spain Just click here