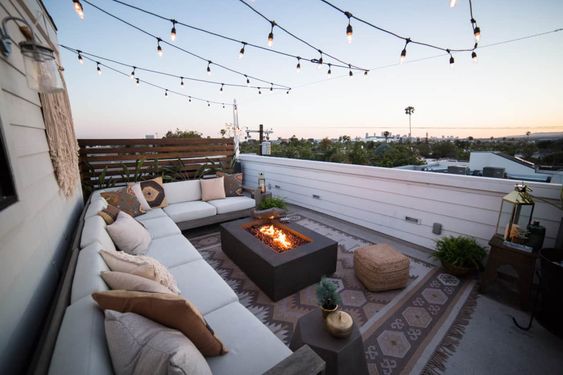 We all need a little oasis of calm. We can feel that it's not something that's financially achievable. With these six tips, you can create your own perfect relaxation space.
Get cosy
Terrace space shouldn't just be for summer. Make the most of the Vitamin D in Andalusia even in Spring or Autumn. Pop a rug down for a decorative touch with added hygge factor. Gather your favourite blanket and snuggle down to rest.
Lighting
Make the space useful for the evenings. Solar lamps are a lovely, eco way to brighten your terrace. You could also try fairy lights or lanterns. LED lighting provides a higher brightness that can be useful to enjoy a good book.
Greenery
Pot plants are rarely expensive. Add some to your terrace, grouped together for a gorgeous aesthetic. In the warmer months, they add a freshness and often a pop of colour. Grab some free pallets to easily create a vertical plant holder. This is a great way to maximise space.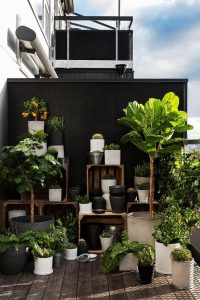 Accessorize
To inject another colour splash, choose coloured cushions. Ideal for creating comfort too. Wicker baskets, candles or pretty pots with the same colour tones can really pull the design together.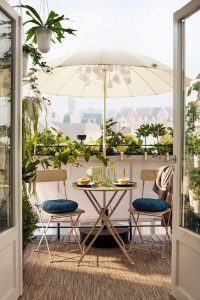 Recycle
Find a bench in an online selling group. Sometimes these even come up for free. Remove the legs and add sturdy ropes. Attach to the ceiling for a cheap, easy swing seat. Now you also have somewhere wonderful to pop your colourful cushions.
Furniture
Outdoor furniture can be expensive. A lot of people source free pallets to make their own. You can create sofas, counter tops and tables. Another alternative for a smaller space is to use wooden boxes.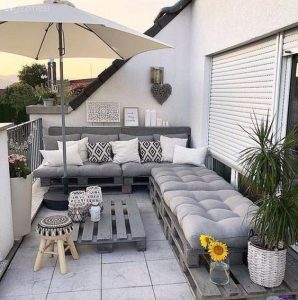 Which tip could you implement this weekend? Share your terrace success stories with us by emailing your pictures to info@lanjaronproperty.com. If your home doesn't have a terrace, find the property of your dreams by calling (+34) 643 821 326. When we have just the right thing, we can call you and let you know even before it goes online. Don't miss out!
Images from Pinterest.